3 Things to Look for in a Climbing Shoe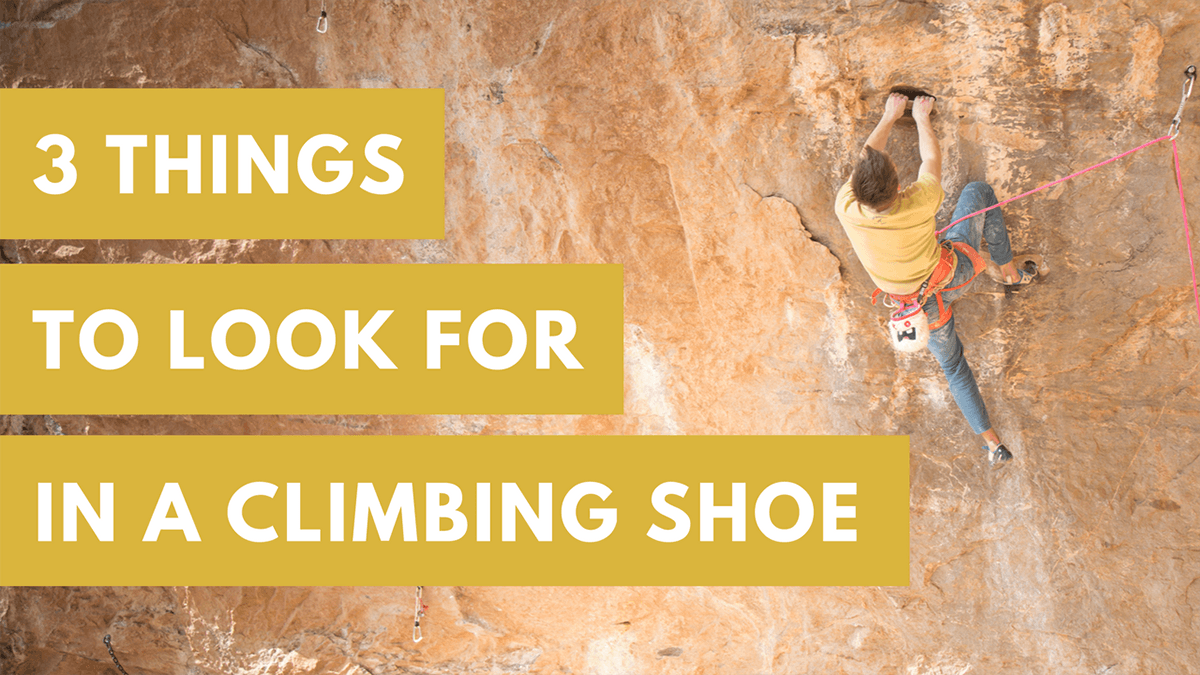 If you're in the market for a new climbing shoe, chances are you're reading this article because you're researching before investing in a new pair. While reading individual shoe reviews about another climber's test drive is helpful, every shoe, foot, and individual's climbing needs differ. Whether new to climbing or frustrated after making a few bad purchases, this article points you in the right direction to choose the best shoe for you.
Here are 3 things to look for in a climbing shoe
1. Above all else, buy shoes that fit.
Over the years, our collective experience of using different brands and types of shoes showed us that every shoe brand (in addition to the model) fits differently. At Butora, we've sought to be the company that offers various fits, ranging from narrow to regular to wide: Fit is that important.
You may be drawn to a particular shoe because of its looks. Your friends swear by that brand, or its rubber is stickier than others. But what uses are any of these things if your shoe doesn't fit properly? Will that aggressive down-turned-toe do you any good if the heel pops off every time you do a heel hook? Will that excellent shoe design soothe you when your toes scream after climbing your second pitch in your too-tight shoes?
While extra features are excellent, they cannot make up for a good fit. And quite frankly, plenty of people can climb 5.12 or harder with "beginner" shoes! You won't see Chris Sharma take a fall because he didn't have his Shamans on. Likewise, you won't climb like Chris Sharma just because you're wearing his Shamans.
So what constitutes a good fit? Here are things to look for:
A climbing shoe should be snug.
There are no air pockets in the heel or midfoot.
The toes are not too tight. REI and climbing shops like ours will often have a rock wall to test shoes on. Use it. Your toes will thank you in the end.
For a better custom fit, look for laces, webbing, and straps that go both ways (one that tightens right-left and one that draws left-right like with our Endeavor).
You've accounted for stretch. Synthetic materials will barely stretch, while leather will stretch over time.
If you're a guy with a narrow or low-volume foot, don't be shy about sporting some women's climbing shoes (and vice versa). Women's shoes tend to have a lower ankle and heel area. They also tend to come in pink, lavender, and teal. But who cares about the girly colors if you're a dude and the women's fit works better for you?
2. Durability.
Durability is crucial if you're on a budget and don't feel like dropping money on a new pair of shoes every few months. There are two main issues regarding durability: how long the climbing shoe rubber lasts and how long the lace- or strap system lasts.
When you're on the beginner end of climbing, your footwork is probably less precise, translating to more significant wear and tear on the shoe rubber. In such a case, a pair of thin-soled shoes that promise a better toe to feel on the rock is probably more conducive to a blown-out toe and wasted money than performance. We'd rather see beginners in something like our Blue Senegi or Habara Picante, which we designed for durability without sacrificing performance.
Conversely, pulling tabs, laces, and straps can wear out even faster than the rubber when you're more advanced and climbing. For instance, with crack climbing, laces or straps will rub against the wall and wear out accordingly. In such a case, look for an enclosed toe lace-up system that protects laces from abrasion.
3. Climbing style.
This parameter requires you to consider what type of climbing you will use your shoes for the gym, bouldering, steep sports climbing, multi-pitch, or trad? Choosing a shoe for these different styles of climbing is all about balancing comfort versus performance.
For the gym, an excellent all-around performance shoe should suffice. Micro footholds are non-existent in the gym, so performance is not as much of an issue as on the rock.
You will want to opt for a high-performance shoe for advanced bouldering and steep sports climbing. Look for a down-turned toe with sufficient toe coverage for toe hooking. A molded heel cup with a higher heel will prevent heel slippage and pain during heel hooks. You'd also opt for a tighter fit since foot placement and edging needs to be more precise (think ballerina).
Balancing comfort and performance is more critical for multi-pitching. If you're doing an all-day, sports multi-pitch, consider prioritizing comfort with an all-around performance shoe. For example, we offer features like memory foam in our Endeavor and Endeavor Sierra Gold for comfort. If you are a multi-pitching trad, fit and ease are both critical. A lace-up shoe like our Altura allows for a better custom fit, while extra padding and high ankles protect the foot when wedging it into cracks. You can gowearour regular, downturned-toe shoes for reeep multi-pitch climbs at or near your limit. Just ensure you take your shoes off during belay and know you might be crying about toe pain by the end of the day.
If, at this point, you're still confused about what shoe to buy or have more questions about Butora brand climbing shoes, contact us. Our team has over 20 years of climbing shoe manufacturing, design, and industry experience and can point you in the right direction.
---