How to Choose the Best Rock Climbing Harness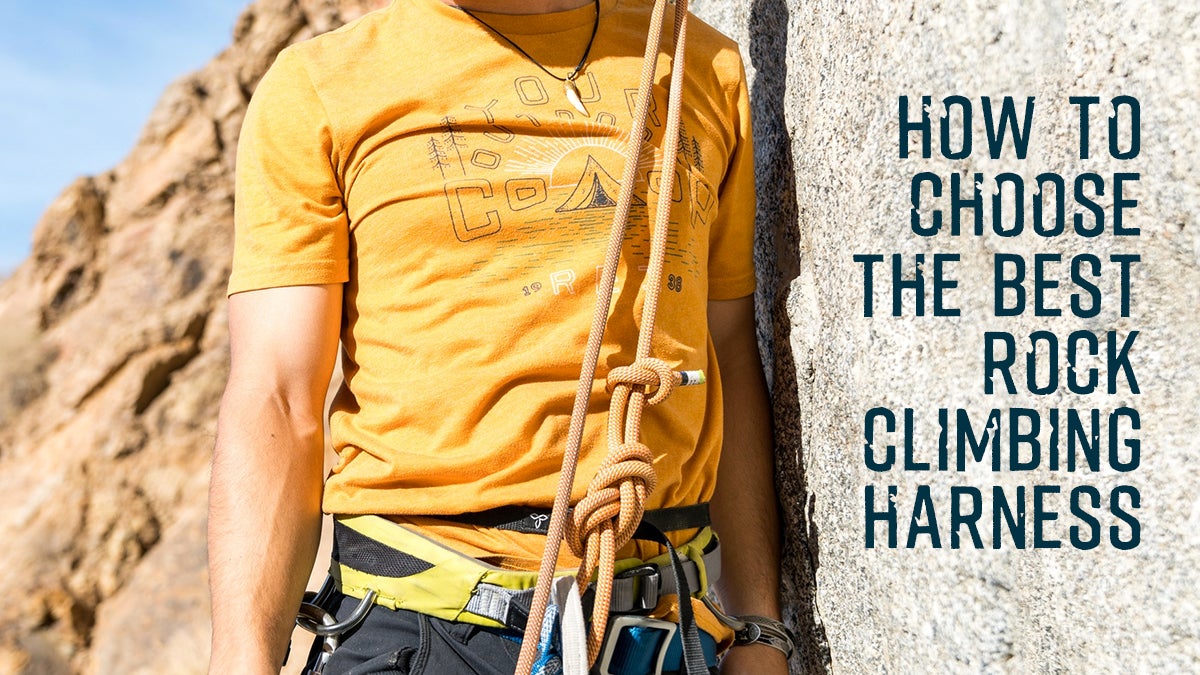 Are you among the 25 million people worldwide who regularly enjoy rock climbing?
Whether you've been climbing for decades or just completed your first climbing course, you won't get anywhere without the right rock climbing harness.
Even if you start out renting or borrowing from friends, eventually, you'll want to invest in your equipment. With so many options, though, how do you know what type of rock climbing harness is best for you?
This post'll walk you through everything you need to know to select the best rock climbing harness.
Harness Selection Tips
1. Safety First
Over 40,000 people went to the emergency room for climbing-related injuries between 1990 and 2007.
Don't add to that number in the next batch of statistics. Even though climbing gear is getting safer yearly, your top priority should still be keeping yourself safe.
If you're climbing mainly at an indoor rock gym, a top-roping harness is likely your best choice. It's designed to keep you safe and comfortable while hanging, belaying, and clipping to fixed bolts.
What if you're venturing out into traditional cragging or multi-pitch climbing? Since no fixed bolts are on your climbing routes, you'll have more equipment to carry. Look for a harness with large enough gear loops to safely carry everything you need.
2. The Right Size & Fit
The best rock climbing harness in the world won't work for you if it doesn't fit correctly.
Since everybody is uniquely shaped, your best bet is to visit your local gear shop and try on different harnesses. Please pay close attention to where the harness rests on your body and how it feels when you move.
For instance, is the harness more comfortable resting on your hips or your waist? It shouldn't be too loose or snug–you should be able to slip a few fingers between yourself and the harness.
What about the leg loops? They shouldn't be as snug as the waist belt, but they should sit comfortably against your legs without restricting movement.
A final size feature to consider is the rise of the harness or the distance between the waist and the back of the leg loops. If the loops are too high, you'll fall back when you hang. If they're too low, your hips will absorb too much shock when you land (ouch).
3. Added Features
A final factor to consider when selecting a climbing harness is any extra features you might need.
Do you need extra gear loops for outdoor climbing or cragging? Haul loops or ice clipper slots are invaluable if you do (or plan to) any outdoor or ice climbing.
Some harnesses also come with extra safety features like a wear indicator to let you know when it's time for a replacement.
While none of these extra features are mandatory, they could make the difference in selecting the best rock climbing harness for your needs.
Final Thoughts on Choosing the Best Rock Climbing Harness
Safety and comfort should be your top priorities regardless of which rock climbing harness you choose.
Of course, having the right equipment is only part of staying safe while climbing. It also takes a proactive approach to avoiding injuries and protecting your body while you climb.
---