Helpful Guide on What Clothes to Wear in Rock Climbing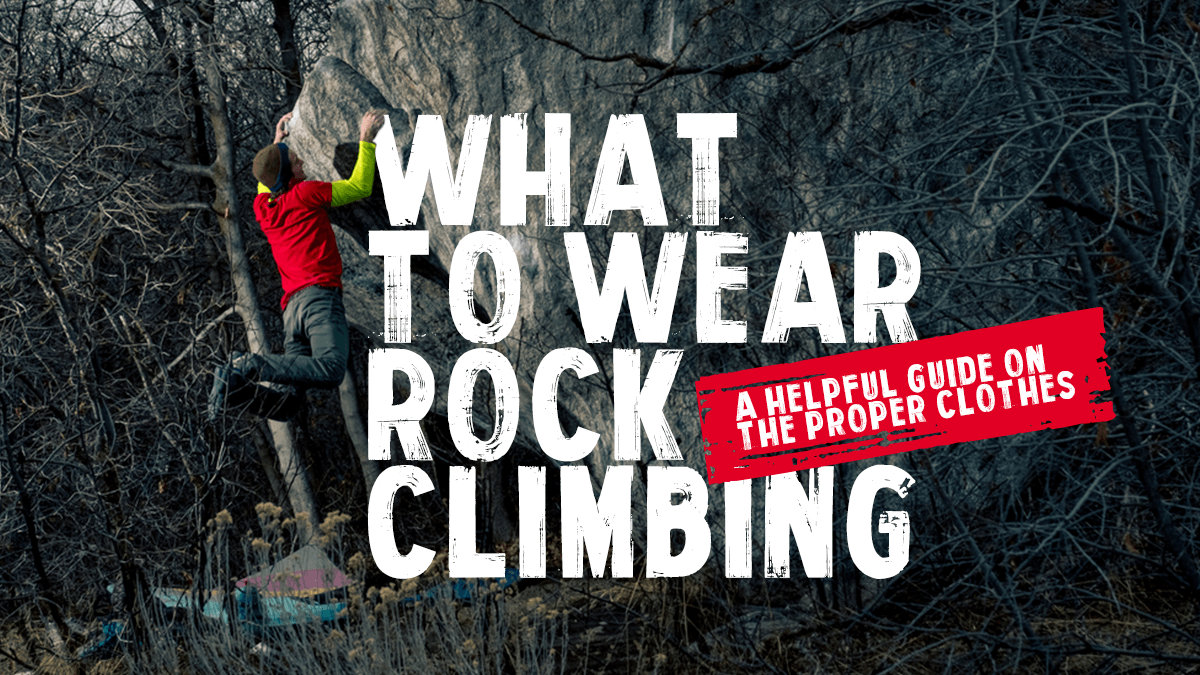 Along with poor conditioning and improper technique, failing to wear the right clothing and equipment can be a major cause of sports injuries. This can be especially true with a high-risk sport like rock climbing.
Even though people seek out rock climbing for the adrenaline rush, safety is still important. That's why it's essential to be prepared with the right attire.
Guide to learn what to wear rock climbing
Invest in Rock Climbing Shoes
If you're only going to make one big investment for your rock climbing wardrobe, make sure it's to purchase high-quality rock climbing shoes. Climbing shoes are lighter and smaller than other athletic shoes, with a harder sole. This makes them ideal for keeping you balanced on narrow ledges when climbing.
If you are new to rock climbing, you might want to choose neutral climbing shoes. These are fairly flat and comfortable and are good for less intense climbs. More aggressive climbers will typically choose shoes that are tighter-fitting and stiff to provide better sensitivity.
Climbing in Warm Weather
If you're climbing in warm weather, you will want to wear light, loose-fitting clothing. This will provide breathability and prevent overheating.
Some climbers choose to wear long-sleeve shirts, even in the summer, to protect against the sun. If you wear a long-sleeve shirt, pick a light color that will not retain heat. If you decide to wear a t-shirt or tank top, make sure to apply sunscreen. 
Similarly, you may prefer to climb in long pants to protect against scrapes and cuts. If you choose to wear shorts to keep cool, wear longer shorts. This will provide a layer of fabric between your skin and the harness, which will prevent chafing.
Layer in Cold Weather
Rock climbing in colder weather can be a little more complicated. Keep in mind that the temperature will decrease as you climb so it's important to be prepared for dropping temperatures.
Thin layers work better than one heavy layer in cold weather. This is because heat will become trapped between layers. If you pack extra layers in your backpack, you can add more layers as the day gets colder or the elevation gets higher.
For your outer layers, always choose waterproof materials. This will protect you from getting wet from either rain or snow. Once your clothes get wet, it is much harder for your body to stay warm.
Be Protected
No matter what temperature you are climbing in, it's a good idea to wear a helmet. This will protect your head against falling rocks, or against bumps if you slip. A light-colored helmet with ventilation will help you to stay cool on hot days.
Now You Know What to Wear Rock Climbing
With these tips in hand, you now know what to wear rock climbing so you can both have fun and be safe.
Ready to assemble your climbing wardrobe? Check out our retailers to get started.
---