Gear Essentials: The Best Climbing Packs in 2023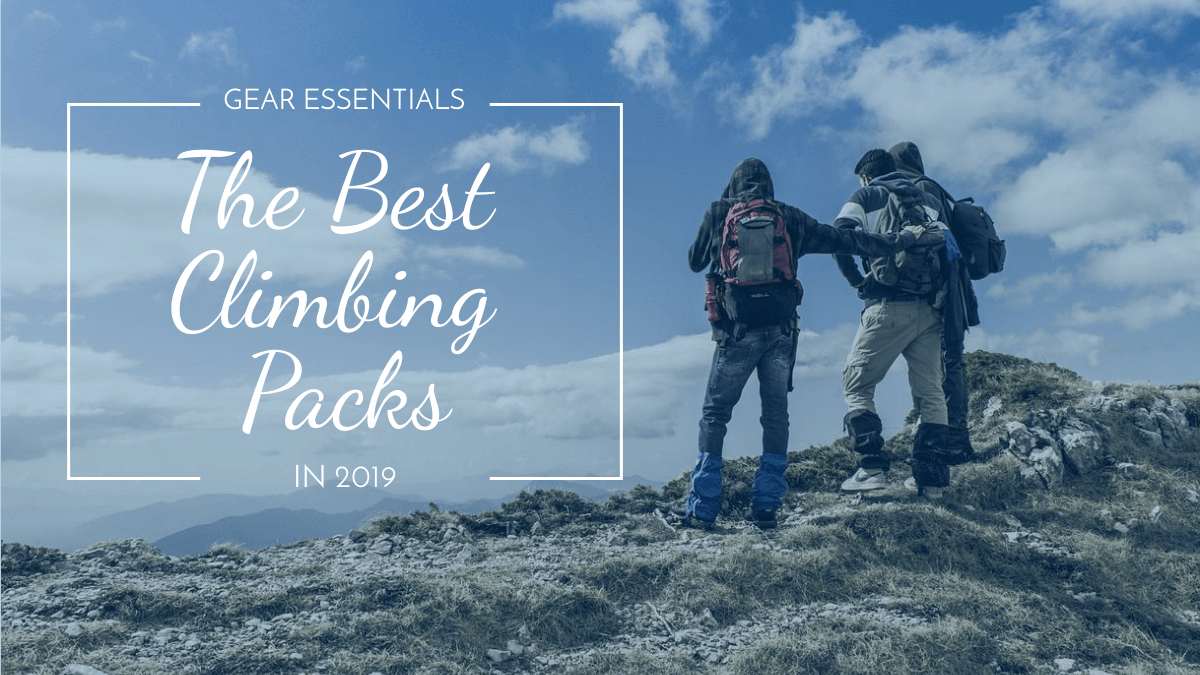 What better way to stay healthy than to go climbing?
Not only will it improve your endurance, but it'll strengthen your muscles as well. It can even prevent diabetes, heart disease, and obesity.
Gear-intensive, the sport requires various pieces of equipment, including climbing shoes, bouldering pads, chalk buckets, and more.
Considering this, it only makes sense for you to have a climbing backpack that can hold everything.
But with all the options, how do you know which to get?
Want to know what some of the best climbing packs of 2023 are? Read on to find out!
5 of the Best Climbing Packs That You Might Want to Invest In
Here are our top five picks! Indeed, there will be one that's suited to your needs.
1. Patagonia Linked Pack 18L
The Patagonia Linked Pack 18L is designed to withstand the rigors of climbing. Made from Cordura nylon, it is resistant to both abrasion and puncture.
Not only does it come with a top loader, but it also has a zippered pocket for your guidebooks. Highly breathable, it comes with a shoulder harness for all-day comfort.
2. Black Diamond Pipe Dream 45 Crash Pad Pack
The Black Diamond Pipe Dream is remarkable because it doubles as a chill spot. Open it up, and you'll have a nice place to rest.
As a bag, it features padded shoulder straps and a waist belt, a three-point closure system, a zippered top pocket, an internal mesh pocket, and a removable lid.
3. Petzl Bug
The Petzl Bug features an ergonomic profile that makes it perfect for rock climbing and everyday use. Highly compact, it will sit snuggly against your back.
Despite its small size, it has a volume of 18 liters, which should be more than enough for your gear.
Reinforced with high-tenacity fabric, the bag has side compression straps, an adjustable sternum strap, and a stowaway waist belt.
In addition to the expansive exterior pocket, a large interior compartment is suitable for your wallet, laptop, water bottle, and more.
4. REI Co-op Flash 22 Pack
The REI Co-op Flash 22 pack is lightweight yet durable.
Designed for comfort, it comes with breathable shoulder straps and a soft mesh back, which is lightly padded.
Other features include a back panel pad, detachable sternum strap, waist belt, two zippered pockets, an internal sleeve, and a stash side pocket.
5. Black Diamond Bullet 16 Pack
The Black Diamond Bullet 16 is sleek and compact, which makes it well-suited for climbing maneuvers.
Abrasion-resistant with its ballistic nylon finish, it features two zippered pockets, both of which are bound to keep your belongings safe and secure.
It also has tuckable shoulder straps, a hydration hose part, and a removable foam panel.
Which Pack Will You Be Getting?
And there we have it—some of the best climbing packs in 2023. Which one will you be using to pack up all your gear?
What type of pack do you use? Let us know in the comments below! And don't forget to check out what other accessories you may need!
---