How to Choose the Best Rock Climbing Shoes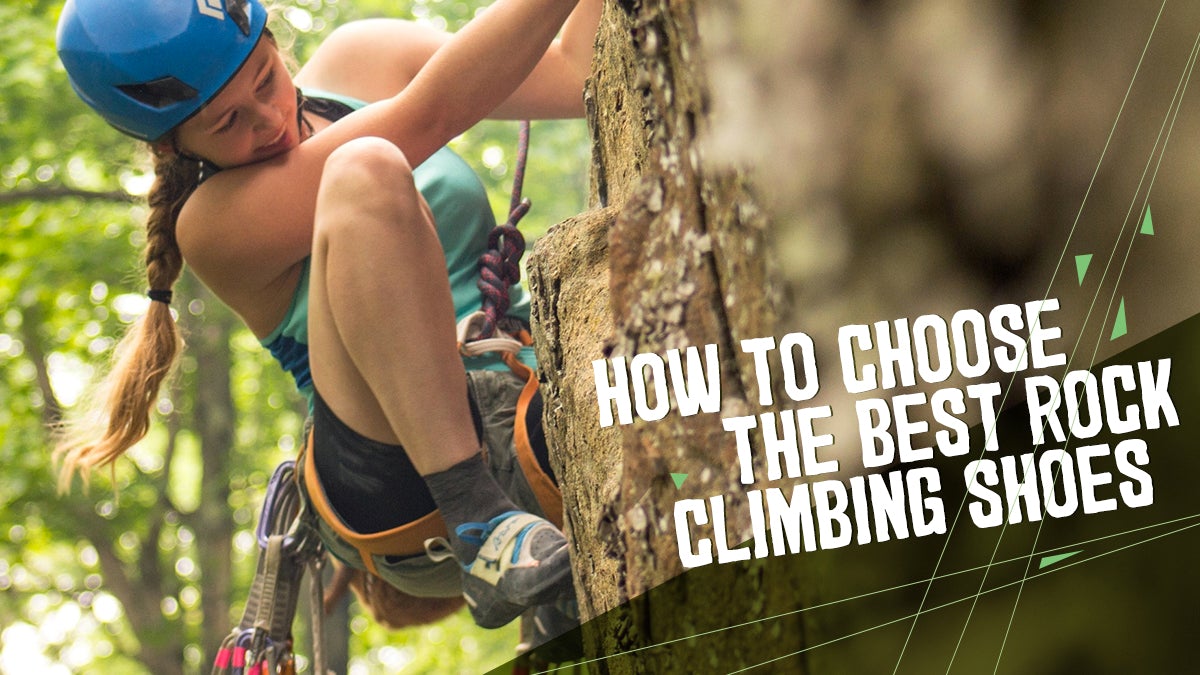 Rocking climbing has reached new heights. Back in 2010, roughly 6 million Americans participated in climbing activities, either at the gym or on a mountain. That number has climbed even higher today. Make no mistake, though, rock climbing is dangerous. Without the right gear, you may come down with an injury. It all starts with your rock climbing shoes.
The right shoes will help you navigate every type of climb, be it the crags of a cliff face or the foothold on the rock wall. And we're going to help you find them.
Footwear Factors
Rock Climbing Shoe Type
The type of climb will determine what shoes you buy, but, in general, you have a couple of considerations to make. The first is the shoe type. Climbing shoes fall into three categories: neutral, moderate, and aggressive.
Neutral shoes work well for beginners. Your toes lie flat within it, making them more comfortable.
Experienced climbers can wear neutral shoes for long, multi-pitch climbs. Their thick rubber supports allow you to wear the shoe all day.
Neutral shoes, however, aren't made for overhang climbs. Their thick soles make them less sensitive than moderate or aggressive shoes.
Moderate shoes are known by their downturned shape, called a camber. It makes them suitable for technical climbs. They' eat up slab routes, crack climbs, and overhung sports routes.
Moderate shoes sit in the middle, comfort wise. They are less comfortable than neutral shoes but more comfortable than aggressive shoes. That middling design also makes them less suited for more difficult climbs.
Aggressive shoes provide the least comfort but the most utility. Their more downturned shape focuses power on the big toe. It puts you in a better position to climb over an overhang or boulder.
Aggressive shoes also have the thinnest rubber soles. It makes them more sensitive, but more prone to wearing out.
Their asymmetric design prevents aggressive shoes from being worn all day. They work best for the gym or single-pitch climbs.
Shoe Fit
The next consideration is the shoe fit. It can make the difference between fun exercise and painful blisters.
Climbing shoes should have a snug fit. Your toes should either be flat or slightly bent at the knuckles. The heel pocket should also conform to your heel, pushing your toes further into the shoe for greater push-off.
To find that perfect fit, you need to take a trip to the store. The materials in the shoe will determine its fit, meaning you have to try on different ones.
Start with your street size. You'll likely have to move down a few pegs. Odds are it will be too big.
Most climbing shoemakers use European sizes to dial in accuracy. If yours does, bring a conversion chart to help find your size.
Where to Get the Right Rock Climbing Shoes and More
Rock climbing is the next big thing in sports. It's challenging. It pushes you to the limits of your strength.
It's also dangerous.
Choose the right shoe for the right climb and make sure it fits. That way, you won't have to worry about anything.
And for more on rock climbing shoes, check out our online store to see your options.
---