Knowing the Ropes: When to Retire Climbing Rope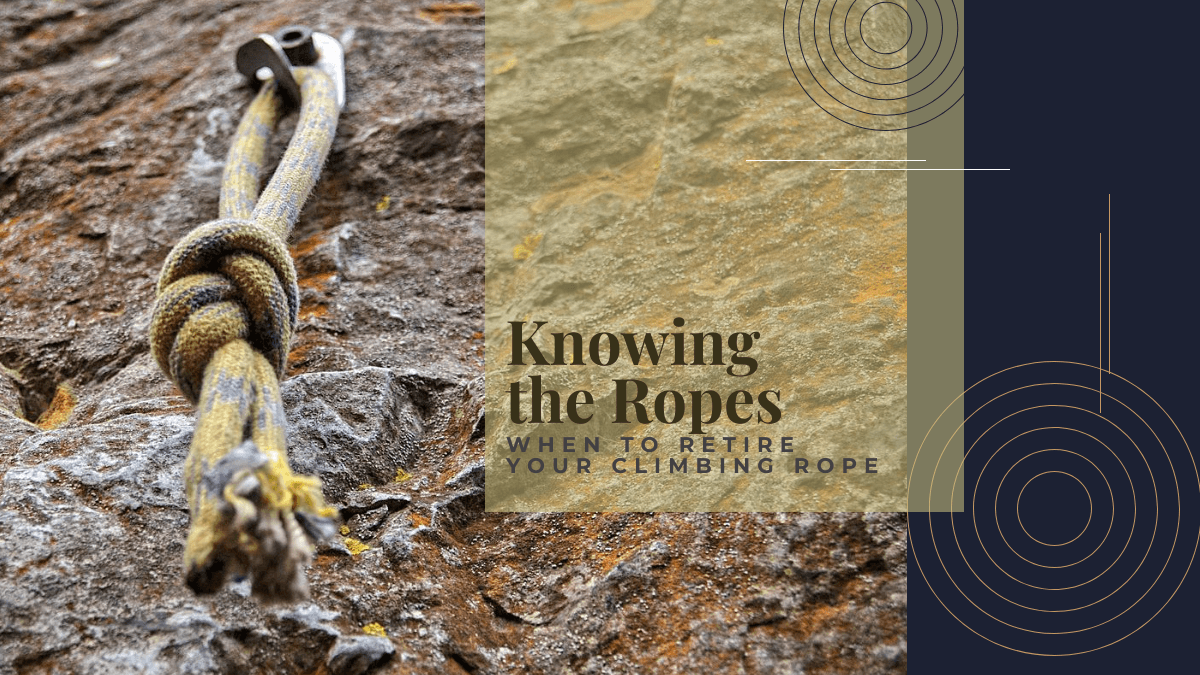 If you are an avid rock climber, it's crucial that you learn the ins and outs of the equipment.
When it comes to your health and safety, you need to learn when to retire a climbing rope. By fixing and replacing your rope, you'll be able to protect yourself from serious injury.
These tips will let you know when it's time to call it quits with a rope so that you can buy a new one.
When to Retire Climbing Rope
1. Get Rid of the Rope if You Experience a Fall
Experiencing a fall can be one of the scariest rock climbing experiences you can have.
If it actually happens, changing the rope will help you make corrections. Even if you are unsure what went wrong with the rope, it's important that you switch it out just to be on the safe side.
Doing this will help you get more years and use out of the rope, which helps you to get the best results.
2. Have the Rope Inspected
It's important that you also do your due diligence to so that you can keep your rope at its best.
Bring in a professional that will assist you with the rope. If they realize it's weakened, they can help you get a replacement so it can carry your full weight.
3. Consider the Rope Materials
You will need to change your rope over certain periods of time depending on the material that the rope is made with.
Nylon rope, for instance, might need to be changed more frequently than other types of rope. Material aside, you might need to change triad rope at different intervals than mountaineering ropes.
When you understand these frequencies it becomes easier to always have fresh rope for a climb.
4. Understand Wear and Tear on Your Ropes
In addition to knowing some rock climbing hacks and words of advice, you must know how to spot wear and tear on your ropes.
If your rope is dry and brittle, rotting, curling or dealing with spaces, it's definitely time to get it changed. Pay close attention to the color and whether or not it is fading as well.
Anytime you purchase a new set of climbing rope, be sure that you get a warranty to go with it as well so that the condition is guaranteed for a certain period of time, protected by a replacement.
Understand When to Retire Climbing Rope
Knowing when to retire climbing rope will be useful to you. These tips will be useful when you are trying to get the most out of your rope climbing activities.
By understanding when to switch out your rope, you will be safer and better able to learn and grow. Never wait too long, since so much of your health and safety is in the balance.
If you ever need to shop for rope or some supplies, consider us your one-stop shop. We have a huge inventory and would be glad to help you out.
To shop learn more rope climbing info and shop around for accessories, stay tuned to our website. 
---