No-Slip, Better Grip: How to Use Climbing Chalk the Right Way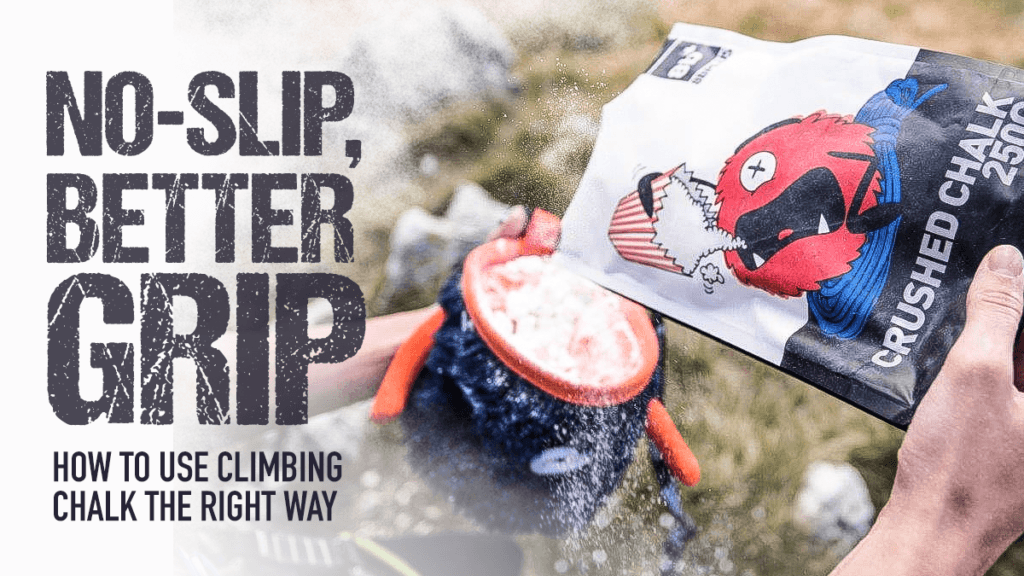 In 2015, 4.6 million people participated in rock climbing — bouldering, sport climbing, or indoor climbing with ropes. This niche sport is gaining popularity, and it's easy to see why. Rock climbing offers a range of difficulty levels, making it exciting and possible for people of all ages and abilities.
Are you ready to dabble in this hobby? Be forewarned; it's likely to turn into a lifestyle! When this happens, you must have all the necessary tools and equipment.
Climbing shoes are a given — and so is chalk powder. What do you need to know about climbing chalk? Is it even that important?
Absolutely. Here's what you need to know to chalk the chalk!
What's the Point of Chalk Powder?
Why do you even need chalk, you ask?
Many types of athletes have used chalk for a long time. Humans naturally release oils and sweat. When we work out, this is especially true.
Climbing chalk dries that sweat, increasing your friction capabilities and improving your grip on the holds. It eliminates sweat — which could mean the difference between sending a route and failing miserably.
How does it do this? Well, science!
Climbing chalk is magnesium carbonate. Liquid chalk is magnesium carbonate plus alcohol. This compound dries hands and gets them ready to hang on.
Types of Chalk
Chalk comes in different levels of coarseness. It ranges from ultra-fine to super chunky.
Block chalk is chalk that is whole and unbroken. You can then break it down yourself to your desired level of fineness. This chalk is chunky, thick, and hard.
Chalk powder is pre-broken down for you. This fine chalk feels like shoving your hands into a smooth body of water.
There is also liquid chalk available. This magnesium carbonate, mixed with alcohol, rubs on the hands like lotion. Once the alcohol evaporates, a thin layer of chalk gets left behind.
The type of chalk you use is entirely up to you.
How to Use Climbing Chalk (The Right Way)
Most chalk gets placed in a mesh chalk sock, or chalk ball, inside a chalk bag or bucket.
Be conscious of the way you use your chalk. Excessive use will leave a fog of chalk in the air, which no one (yourself included) will enjoy breathing in. Keeping your chalk secured inside a chalk bag also helps prevent spills, which your climbing gym employees will appreciate.
Dip your hand (or both hands) inside your chalk bag. Rub them together while inside the bag, letting loose chalk fall back inside. Cover your hands with a thin layer and remove them from the bag.
Excessive chalk on your hands is almost as bad as sweat on your hands. The goal is to have a light layer — not too much or too little.
The number of times you reapply is up to you and your body's moisture. Some climbers use chalk before every route. If someone is climbing a long wall, some will reapply mid-climb.
If you're climbing outdoors, it's common courtesy to remove as much chalk as possible from the rock faces. This is good to help preserve the integrity of the rock, as well as eliminate beta for future climbers. 
You're Ready to Chalk the Chalk
Now that you know why it's so important to use chalk powder, you just need to get some in your inventory. The type you choose is up to you. The good news is that chalk is a personal preference.
Take a look at this bouldering gear checklist to make sure you have everything else you need to send that route!
---