Out of His Element: Ben Hanna Tries Offwidth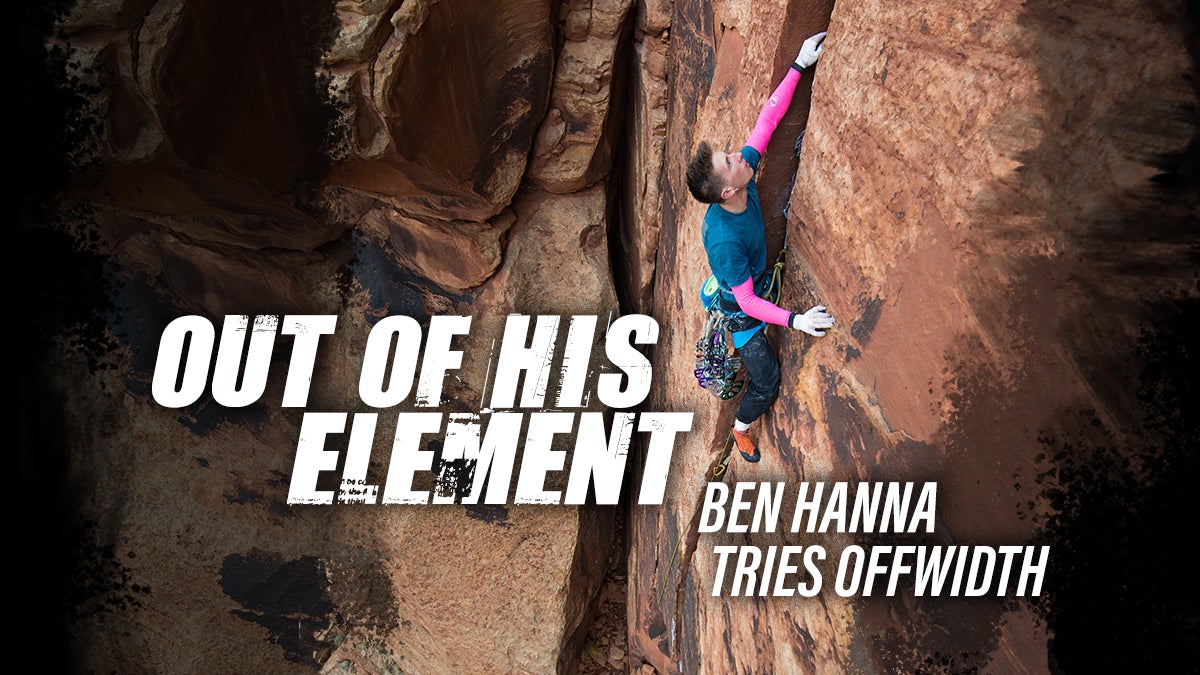 "Hopefully, I don't kill myself," Ben said jokingly.
It's not every day you see a very powerful climber nervous about a climb. Most especially Ben Hanna. But he wants a new challenge, and that's off-width climbing. It is a test even for the most experienced trad climbers. Trad might not be Ben's forte, but we knew we were in for an interesting experience when we set out to have him achieve a new milestone in Moab.
Self-described gym rat/sport climber/boulderer/trad climbing dabbler, Ben staves off nerves with the realization that he'll feel that excitement of trying something new. He now was a student to off-width experts like Mercadi Carlson—another Butora ambassador and one of Ben's guides.
Laughing at the irony, he says, "In my head, I'm like, wow! I get to go out and be a beginner again, which is incredible."

Indeed, Ben, someone who has made a name for himself in the sport—someone who is strong and prided in being a good climber—has not, even once in his life, done off-width.
"I love rock climbing and want to be a good rock climber. I take a lot of pride in
being a good climber," He said.

That's the attitude that makes him who he is. He's a great athlete. After all, he is self-aware, a go-getter, and, mostly, because he never turns down a challenge. He states, "But rock climbing is rock climbing, and I want to be good at this. That's what I'm most excited about. I want to come out, and I want to crush this."

He did. His words: "It went well."
No one doubted Ben could do it. Maybe he had his hesitations, maybe. Us, we were there for the show. It was great to see a fish-out-of-water story unfold into a lesson in the theory of evolution. It's not hard for a fish to grow feet and start walking on land if natural selection deems it fit, right?

He might not have been in his element, but Ben adapted. That's what success is all about. Find that obstacle and overcome it.

Sky's the limit for Ben, figuratively and literally, or maybe not.
"I don't want to be limited by a style of climbing. I want to climb slab, I want to overhang climb, and I want to do the balance-y, technical rock climbing, and I want to do powerful jumping dynamic gym climbing. And I want to be able to climb off-width, and I want to go trad climbing."

Although that seems like many things to want to do, it is in service of keeping one life goal, which is to be a good climber. Ben perfectly captures the sentiment by reiterating the one thing he wants to be.

"I want to be a good rock climber."
---